Axxys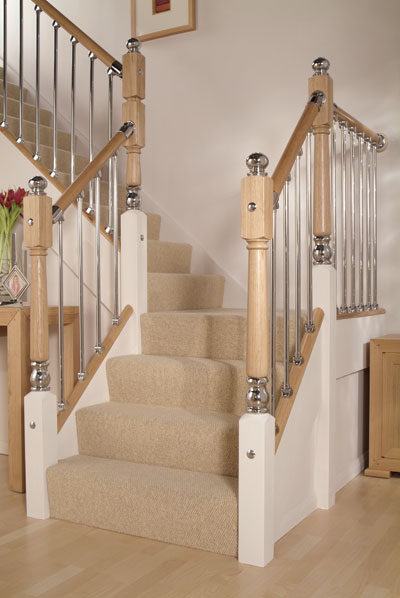 Axxys Oak with Chrome Balusters - Shown here on a painted staircase.
You can see the Axxys stair balustrading in our stair showroom .
---
Axxys Oak with Oak Balusters. The wooden balusters with chrome brackets give you a contemporary feel without a cold comercial feel to the staircase.
---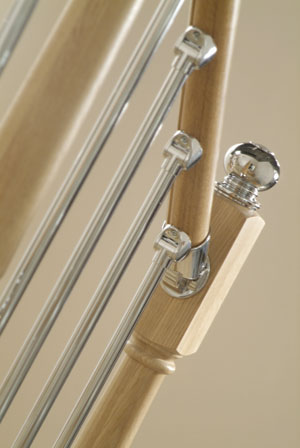 Axxys handrails are profiled to take the axxys baluster fittings.
---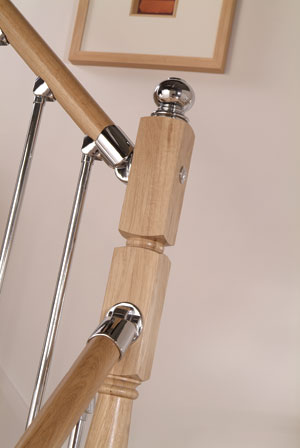 The Axxys universal handrail connector is used as a bottom , Top and horizontal connector.
Axxys Universal handrail Connector.
Ordering Axxys is made simple with the universal handrail connector - use this connector on Bottom ,Top and horizontal connections.

The Axxys Chrome Ball Newel Cap.
Axxys - More on Axxys - Order Axxys stairparts online
---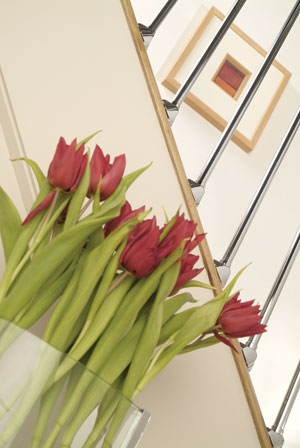 Axxys offers light contermporary style .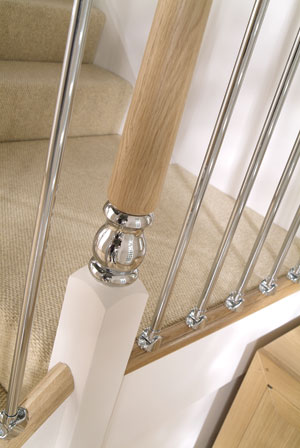 Axxys newel base connection detail.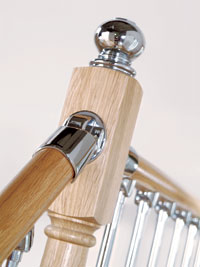 Axxys chrome newel cap .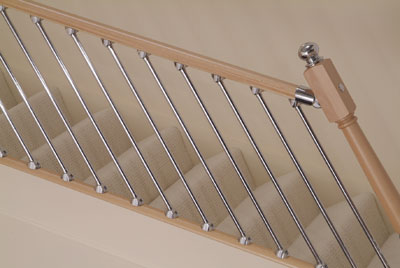 Axxys with Chrome Balusters.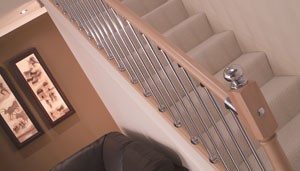 Axxys stairparts are available from Stairplan - 01952 608853
Axxys terminates at a wall with a Universal handrail connector and a Pattrice.
The Axxys Spindle brackets are hinged so they adjust for use on the staircase or your landing area.
Axxys handrail is 55mm in diameter.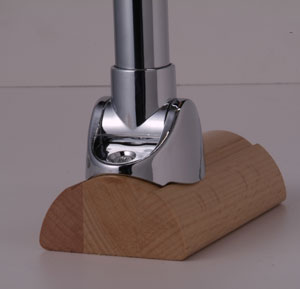 The handrails and baserails are profiled so the baluster fitting fits correctly.
The Baluster brackets are sold seperatly to the balusters.
When ordering the Balusters and Baluster brackets fir the Metal Tube balusters order Tube spindle brackets and for the wooden spindles order spindle brackets - All prices and products are available on Tradestairs.com .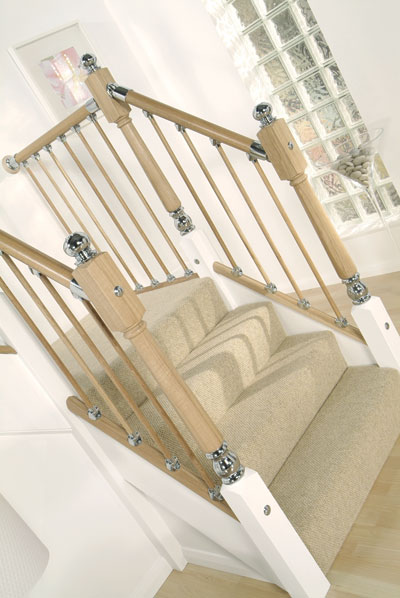 Axxys - More on Axxys - Order Axxys stairparts online
New S-Vision Glass Balustrade Components