New options on Stair balustrading from Stairplan.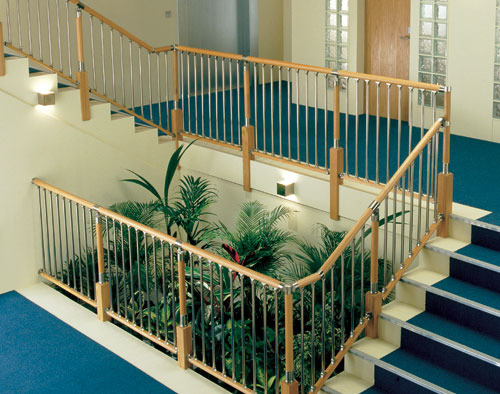 The fusion commercial range is available in a Brushed Nickel finish, the balusters have a adjustable metal bracket over the standard ABS plastic baluster bracket found on the domestic fusion handrail range, Oak handrails are required for light commercial use.
Send us your drawings for a quote on the Fusion Commercial range. Fax 01952 228679
Stairplan Ltd

Hortonwood 1
Telford
TF1 7GN

Looking for a new set of stairs ?