Fusion Stair Balusters.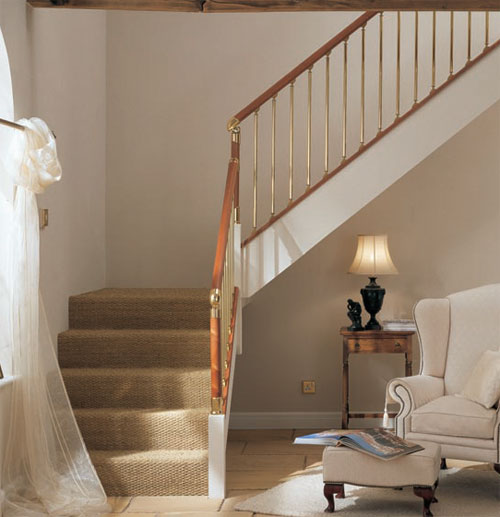 Fusion can still look stylish on staircases with painted stair stringers , this can reduce the cost of a new staircase or give you more scope to convert your existing staircase.
---

---

> Fusion™ is suitable for domestic stair pitches between 38º to 45º, and handrail heights of 900mm for stairs and landings.

>The baluster brackets are designed to flex between 38º and 45º. Once fixed in place the ABS material they are made from means
they will remain at the correct angle (Fig. 3).

>The individual connectors allow significant adjustability to suit
the majority of popular staircase configurations (Fig. 1 & 2).

1. MMBCS (Bottom Connector)
The bottom connector can adjust to handrail pitches of between
38º and 45º.

2. MMTCS (Top Connector)
The top connector has a sleeve that allows movement up or down
to suit the pitch of the handrail.
3. MMSBSUK (Staircase Baluster)
Due to its unique flexible fin, the staircase baluster is able to
adapt to pitches of between 38º and 45º.
---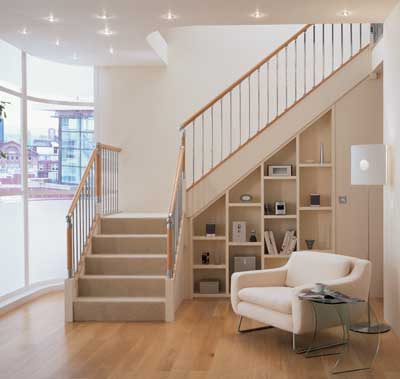 Fusion is available in a veriety of timbers in 2005 and 2006 Beech was very popular but now in 2007 the Oak range is the most popular. Fusion Oak Handrails are still the best selling handrail option for Fusion in 2014.
---


Fusion Handrail Prices - Pine - Beech - Oak - Dark Hardwood | fusion white oak
---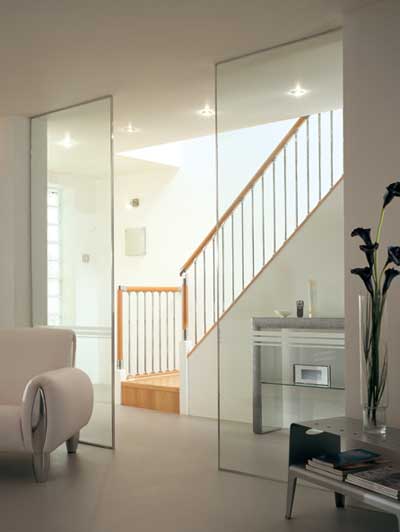 Fusion help Diagrams
Fusion can offer a simple uncomplicated staircase design
---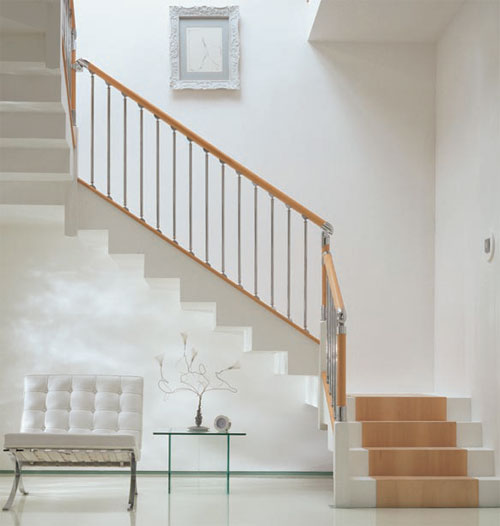 ---
Chrome Spindles
---

chrome Handrail Fittings
---

Chrome Fittings for Inermediate newel post
---
---
Fusion Acrylic Panels

The Fusion Range also offers Acrylic Balustrade panels these are available to order online through Tradestairs.com click on this link.
Help in working Out your Fusion Acrylic Requirments