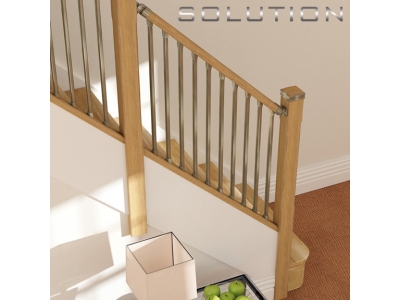 Solution Stair Parts
The new Solution range of stair parts is available to order through the TradeStairs.com online store. The Solution system was launched in November 2011, this new system offer a contemporary alternative to the popular Fusion and Axxys systems that are currently established in the market. The Solution system offers a contemporary styled square metal baluster over the current tubular styled balusters you will find with the Fusion and Axxys systems.
The Solution Stairpart System uses a Universal handrail fixing that hinges and can be used for the Bottom, Top or level landing connection.
Solution handrail fittings are available in a Chrome or Satin Chrome finish.
The Solution Range also offers a Contemporary styled newel cap with a timber centre and a Newel Connector offering a solution when you need to connect new newel posts on top of existing newel bases.
If you are looking for a new staircase with this style of balustrading let us know on your enquiry, if you are looking to convert your existing staircase you can find these parts available on our online shop.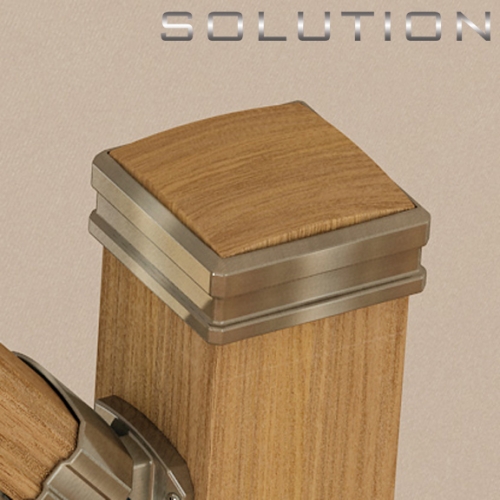 The Solution Newel cap
On the left you can see the Solution newel cap shown here in Satin Chrome with Oak.
Order Online
Solution Satin Chrome Fittings
Oak Handrail Section for Solution Parts
Solution Stairparts | Solution handrails | Solution Newel Connector | Solution Stair Balustrade | Solution Stair Banister | Solution Stair Rails | Solution Newel Caps | SEO