Handrail to Post Fixings - Stelten
The Stelten Handrail fixing is a simple and reliable fixing offering a great deal of flexability.
Stelten is short for Steel Tenon, this steel tenon simply screws on to the end of a handrail giving you a round tenon.
A Round tenon enables to mortice to be formed easily with a drill, Steltens are 30mm in diameter.
To complete your fixing you need to drill another hole in the opposite side of the post to enable you to bolt through the post into the stelten, this hole is then filled with a pellet. 30mm Pellets are available in Pine , Oak , Hemlock and Sapele.

Stelten handrail fixings give you a easy robust handrail connection.
For use on Timber Balustrades
Stelten fixings are available to order online through to following online stores
Tradestairs.com | Stairpartshop.co.uk | Gostairs.com
For handrail connections with a mid newel post in a straight run we suggest using a Handrail bolt connection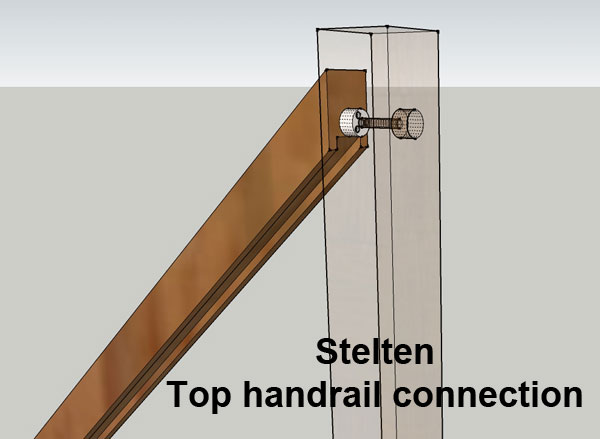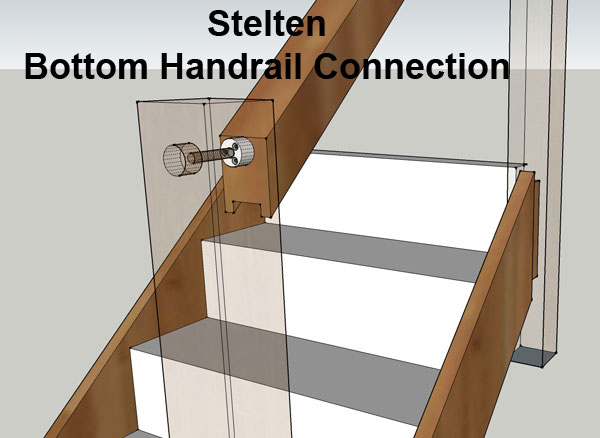 Handrail to Newel Post fixings - Robust easy timber handrail fixing.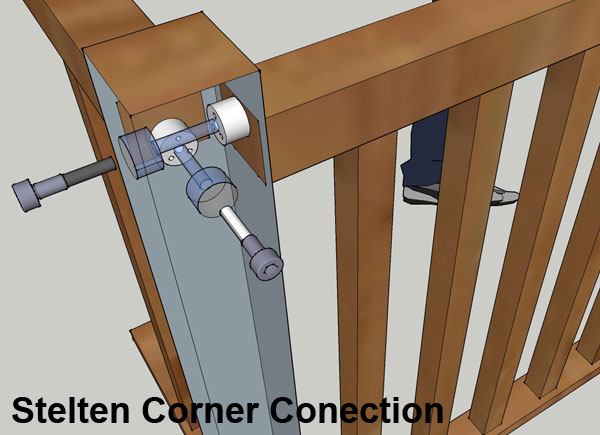 Corner newel post handrail connection example.