Staircases from Stairplan.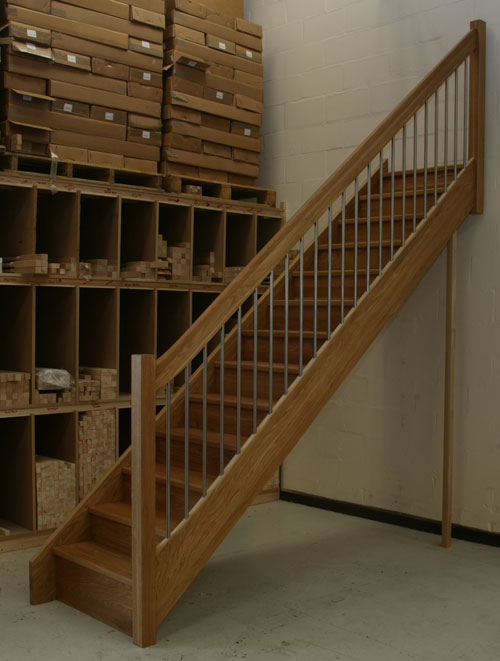 More Photo's of the Europaen style Staircases
The staircase above is a striaght staircase in Oak with Stairplan's European style handrail , The balusters are stainless steel, this staircase doesnt require a baserail as the balusters are drilled directly into the string and the handrail removing the need for awkward baluster brackets.
---
The Houston Oak Staircase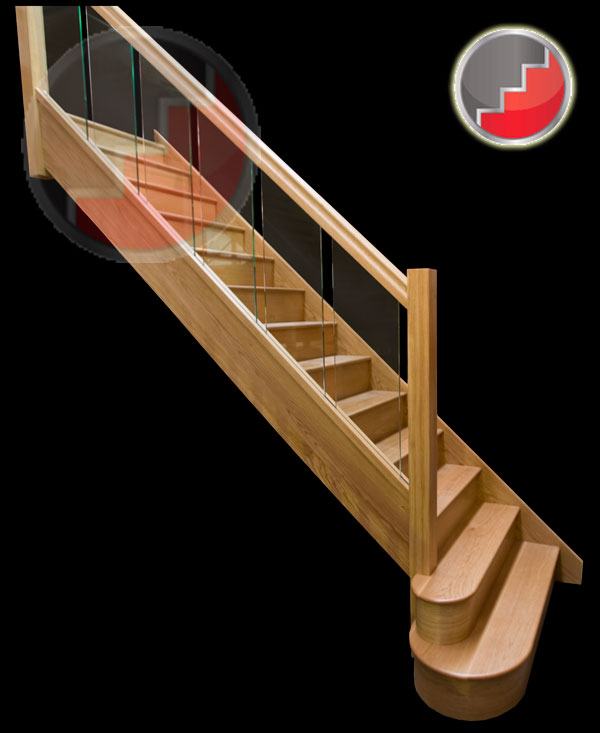 The Houston Oak Staircase above with its closed string design and glass balustrade offers great value for those looking for a quality oak stairway with glass balustrade panels. The Houston stairway uses many of our standard staircase produstion details making costs lower than many of our bespoke designs. We can offer the Houston staircase in Winder and other turn designs also.
More on the Houston Oak Staircase
---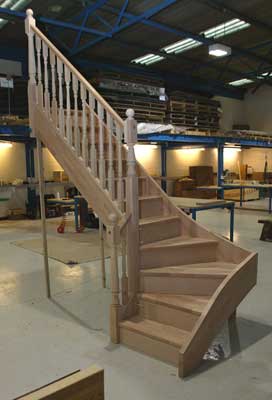 This is a Winder staircase in Engineered Beech - the string detail is a closed string.
---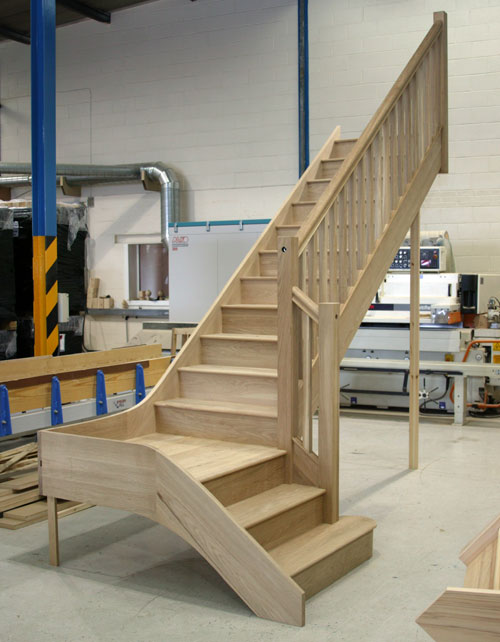 This is a Quarter landing staircase in Oak , This specification is currently very popular, the spindles are 41mm Stop Chamfered and the newel posts are 90mm square - The handrail profile is Stairplans SHR Profile - The Bottom step is a Curtail Entry Step.
On this staircase we have supplied the Quarter Landing detail with the staircase and the outer wall strings complete the staircase - in standard circumstances a quarter landing or half landing is not supplied check the specification before ordering.
---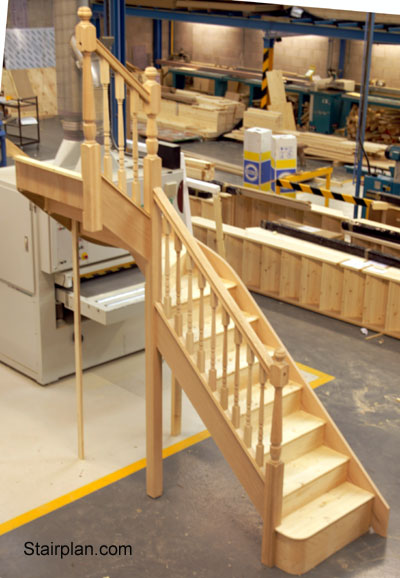 This Winder staircase has Oak Strings and Balustrading components but the Treads are in Engineered Pine and the Risers are in Plywood (Plywood is standard riser material on stairplan staircases) This is because the staircase is to be carpeted.
The Oak Parts on theis staircase are from the Classic oak stairparts range.
---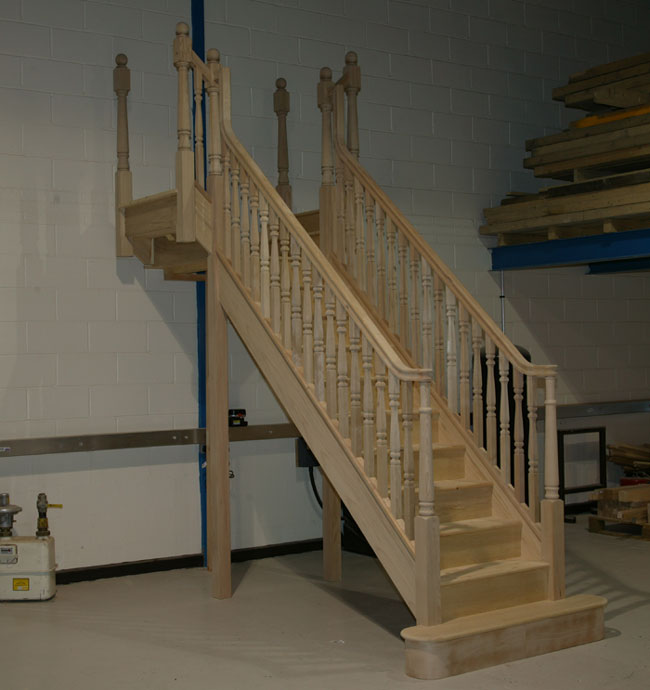 Ths staircase again has a closed string this staircase has a Parana Pine and Hemlock specification.
The detail on the handrail is known as a Opening Cap detail the handrail profile is HDR Profile the spindles are Provincial Spindles. Hemlock Handrail parts can be ordered through our online stores