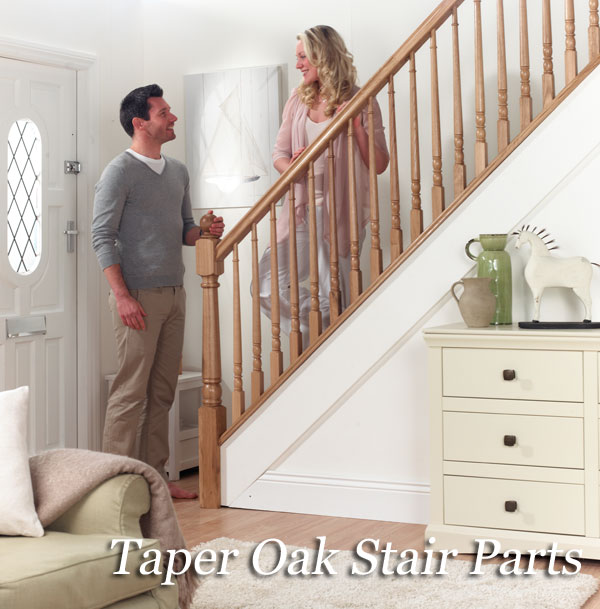 The New Taper Range
Taper is a new range of stairparts from the Richard Burbidge Trademark collection.

Whats New ?
The Spindles in the Taper range are tapered with a turned section at the top of the spindle rather than the usual square stock section.
The Newel post design is new - although the overall effect is similar to the Trademark Tulip newel turnings the new Taper newel turing is designed to compliment the new Taper range of Spindles.
The Handrail comes pre-drilled ready for the spindles, with angled drillings on Rake Handrails and Vertical drillings on landing handrails.
The Spindles come in 2 lengths , Rake spindles and Landing Spindles.
The Spindles are sold in packs of 3.
The Spindle names are
Valencia Spindles
Madrid Spindles
Granada spindles
The Taper range is available in White Oak.
Richard Burbidge claim installation times are reduced with this system and yes I can see the reduced number of cuts with having the pre-drilled rail and for the DIY market I can see some benefits but there are limitations in acheiving perfect spindle spacings and limitations on the pitch range this together with skilled tradesmen being fully familiar with the traditional system I would see this system taking a craftsman longer to install.
Taper Oak Handrail Secion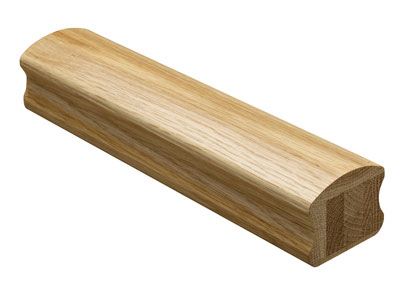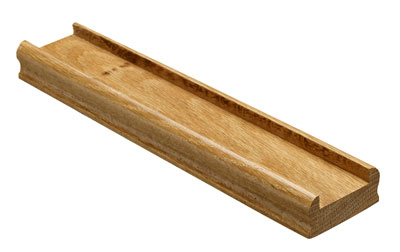 Taper Baserail Section in Oak
The Taper Range of Stair parts is now available to order.